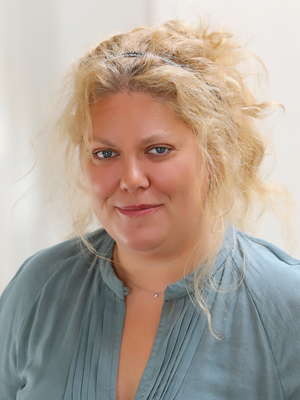 We welcome you as a student and junior colleague
Welcome to Toulouse School of Management. We are delighted that you are considering applying to our doctoral programme. Our Doctoral School is one of only four French doctoral schools entirely dedicated to Management Science, and unites the three research laboratories in management in the Midi-Pyrénées region: TSM Research (UMR 5303 CNRS / TSM-UT1), the Laboratoire Gouvernance et Contrôle Organisationnel (Université Paul Sabatier) and the TBS Research Centre (Toulouse Business School).
Doctoral training will immerse you in all aspects of academic life. You will attend academic conferences, make presentations, organise seminars, and contribute to management and academic decisions. In short, as a member of the TSM doctoral programme community, you will be both a student and a junior research colleague. Ph.D candidates are full members of the research centres and departments with which they are associated.
The Doctoral School provides a robust pedagogical programme to complete the doctoral training and prepare doctoral candidates for their career. This training includes high quality scientific supervision by world renowned researchers who publish in the best journals of management and economics. Nearly 90% of our PhD graduates continue with a career in higher education, working either as faculty in public universities or private business schools. Outside of academia, the ability for our graduates to develop, broaden and hone their ideas lead them to obtain positions of responsability in large French and European companies.
We deliberately keep the doctoral programme small to allow you to work closely with your supervisor, develop interaction, not only with your supervisors but also with other faculty, who will be happy to act as sounding boards, and gain teaching experience. All applicants are considered for merit-based fellowships. Full funding ensures you can devote your energies to scholarship rather than worrying about tuition costs and living expenses.
We are looking for talented applicants who are enthusiastic about research and genuinely intellectually curious. If this sounds like you, we encourage you to take a closer look at our Doctoral Programme, and we look forward to receiving your application.
Fields of expertise
Accounting and management control, Aeronautical and space management, Behavioral sciences, Corporate governance, Corporate Social Responsability, Entrepreneurship and development strategy, Human resource management, Innovation management, Market and corporate finance, Marketing of the arts and culture, Marketing and e-marketing, Risk management, Strategy.
Key figures
25 MSc students, 60 PhD candidates, half international, 12 theses defended by year, 3 laboratories, 160 researchers and faculty members, 4 company chairs.